2015 is off to a great start…lots of new things we get to share with you! The first is our new look to our newsletter – we hope you find it easier to read and interact via the links. Secondly, we are launching a new version of our Lucy Hobbs Project website making it easier for you to keep up to date on all of our events and how to become more involved. Thirdly, we have over 28 networking events planned for you to attend across the country! All information can be found on our website www.thelucyhobbsproject.com.
We are proud to announce our 2015 Lucy Hobbs Project award winners. Each of the six winners have set benchmarks in the dental industry. These incredible women range from the author of the first dental hygiene textbook, still in use today, to the founder of the nonprofit organization SmileOnU that focuses on providing dental services to those who are in desperate need of oral health assistance.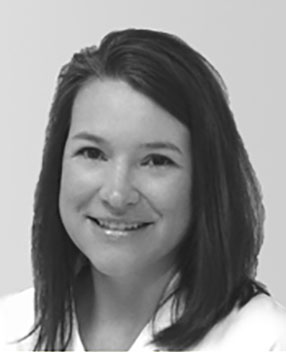 Dr. Amanda Seay     Dr. Esther M. Wilkins      Dr. Kendra Schaefer
                                       Woman to Watch           Industry Icon                 Clinical Expertise
                     BB Maboby Bahadarakhann    Dr. Lindsay Limbaugh      Dr. Luz M. Aguirre
                                     Humanitarian                        Innovator                           Mentor
Congratulations to our winners!
Register Today!
Our 3rd annual celebration is quickly approaching! Registration is still open but seating is limited. Don't miss your chance to attend this FREE event!
Carey Lohrenz, the first female F-14 Tomcat fighter pilot in the U.S. Navy, will be our keynote speaker. Dave Weber, motivational speaker, will present our continuing education course "Overcoming Life's Goliaths and the Power of Vision". One CE credit will be given for that program.
The event will also include our awards presentation, a charitable giveback to benefit Dress for Success and time to network with your colleagues.
Networking News
Click the link below for the full list of 2015 Lucy Hobbs Project networking events. For registration information, visit
www.thelucyhobbsproject.com
 or email aankner@benco.com.
Recent Events!
X-ray Re-certification Program – Springfield, PA
On March 20th, we hosted a full day program at the Springfield Country Club that included an X-ray re-certification program, "Training the Brain to Stay Sane" presented by Dr. Carmelina D'Arro and a Pilates demonstration presented by Barb Issacs of HealthPlex Sports Club. Attendees also brought items of clothing to donate to Dress for Success.
Divas in Dentistry – Tampa, FL
On April 2nd, we hosted an event at the University Club of Tampa. Donna Yanus also presented Yoganomics, a one-hour CE course that taught attendees seated yoga designed for dental practitioners. Donations from this event went to Dress for Success.
A Gathering of P.E.A.R.L.S. – San Antonio, TX
On April 10th, we hosted an event at the Oak Hills Country Club that included distinguished leaders of the ADA, Dr. Maxine Feinberg, Dr. Carol Summerhays and Dr. Kathleen O'Loughlin. Attendees enjoyed networking with national and local leaders to discuss the perils of work/life balance for today's female dentist. Donna Yanus also presented Yoganomics to the attendees.
Professional Development Day – Palm Beach, FL
On April 11th, we hosted an event at Palm Beach State College. This event included a presentation "Taking Control of Your Dental insurance Before It Controls You" by Nancy McNutt of Transitions Group North America. Attendees were also able to view various dental product displays and demonstrations.
Giveback News
The Giveback portion of our 3rd annual celebration will benefit Dress for Success. In lieu of a fee for this event, we are asking attendees to bring an article of in-season, interview appropriate apparel, that we can donate to the local Dress for Success program in Baltimore, MD.
Benco employees at our CenterPoint headquarters also held a two-week long, spring clothing drive which will be part of the annual celebration's giveback.
Thank you to all that have donated!
Innovation News
We want to hear from you!
We will be launching 5 innovation meetings in September/October and we want you to participate!
Keep checking our website for more information!
Interested in Blogging?
Want to share an experience, a perspective, etc.?
You can be one of our guest bloggers! You never know how your experience may help one of you peers.
Email lucyhobbs@benco.com!
The Lucy Hobbs Project empowers women in dentistry to drive change and deliver success through networking, innovation and giving back.
Sincerely,
The Lucy Hobbs Project Team